* Steam  Boilers :
                                     We are agent and distributor for big companies from Italy and Turkey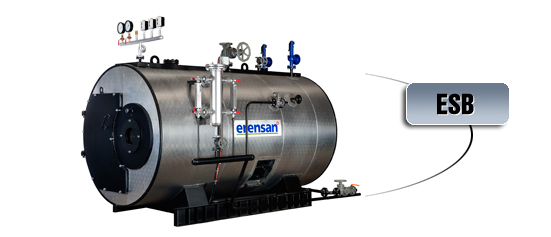 High Pressure Steam Boiler  , Three Pass, fire-tube type  ,  Liquid and gas fuel fired




Steam production capacity from 0.5 t / h to 30 t / h

Operation pressure from 6 bar to 16 bar

Computer aided design in compliance with CE pressure equipments directives and European standards (EN)

Optimum water-vapor volume ratio and suitable for heavy duty conditions and peak steam demand

High heating dry surface with more steam

Low Nox and perfect combustion by means of low combustion chamber load (<1,3 MW/m3)

Wet-back design provides maximum benefit from heat transfer area

Better combustion due to low back pressure

Boiler efficiency up to 91% and up to 95% with economizer

Ease of installition and maintenance by means of walking platform on top of the boiler

Tube change by means of tubes welded to tube-sheet

CE certified with 97/23/EEC Preesried Equipment Directive

Design in compliance with TS 377 EN 12953

2 (seperate) drain nozzles at rear smoke box

Modulare, extendable boiler platform

Thanks to design and engineering methods, the clearance between smoke tubes, smoke tubes - combustion chamber and smoke tubes – body have been maximized, hence high operation safety and long service life has been achieved. Manhole and openings, front and rear smoke boxes make easy access to all boiler parts and maintanence.

Steam production capacity 1 – 30 t/h. High quality and stable, dry steam production thanks to low spefic combustion chamber load and big steam volume. 



* Hot Water  Boilers :
Advanced Technology, Small Size, High Efficiency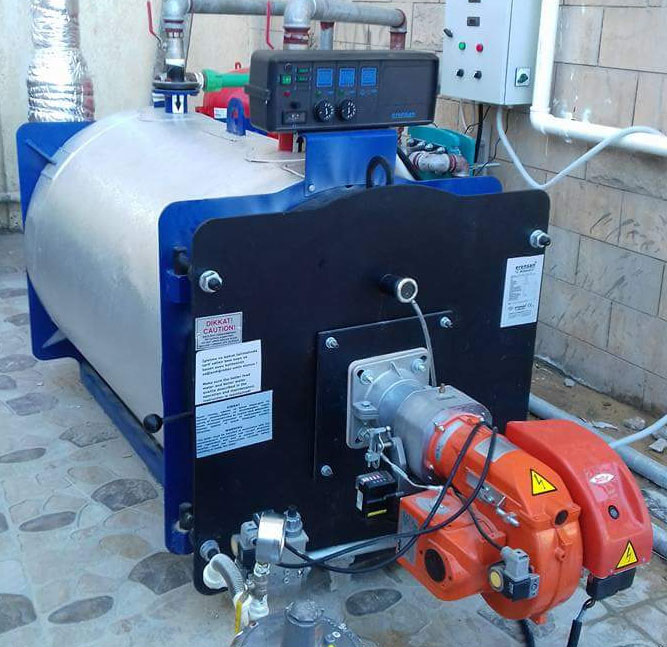 Combination of high technology and superior workmanship.

Long life, compact design, high capacity to size ratio

Suitable for use of Natural Gas, LPG, Light Oil and Heavy Oil as fuel

Special design to minimize the effects of sediments and scaling on waterside

Well-distributed expansion pattern due to balanced heat absorption within the boiler

Also transportable in modular configuration for site assembly, for boiler rooms with narrow passages.
* Thermal oil Boilers :
 used in asphalt, cement and grille Factory.